Press CNTL+D to
Bookmark this Page
Or use the Metaverse
browser extension: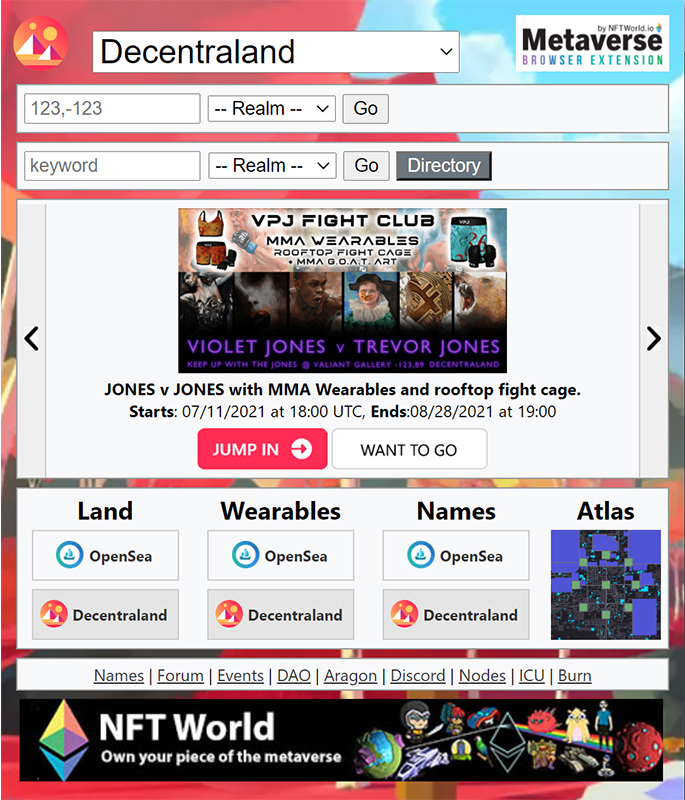 DCL Nodes
Realms are hosted on nodes managed by the Decentraland community. The number of users currently active on each node is indicated in purple below. Enjoy!
Tip: Use the "/goto crowd" command once you enter Decentraland in order to teleport to the most populated area of that realm.